Tis The Holiday Season To Explore Windows 10
The new Windows 10 devices are the perfect business solution for any company looking to capitalize on versatile, secure, flexible, and powerful devices in 2017.
The holiday season is upon us, which means it's time to look at your devices with a fresh pair of eyes. Do you need to streamline administrative office tasks with easy to create to-do lists, courtesy of Cortana? Perhaps you need to enhance business meetings with higher resolution screens and small-bezel OLED displays? No matter what business improvements you want to make in 2017, the updated Windows 10 devices can add the flexibility, reliability, and high quality that you need to make your business truly thrive.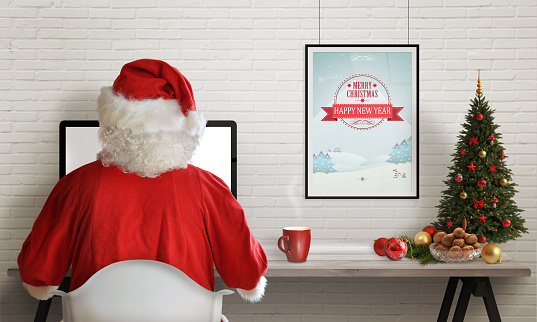 Three Of The Top Windows 10 Devices
Windows 10 devices are known for their ability to deliver powerful business solutions, while simultaneously retaining a sleek design. The following three devices should be added to any business holiday shopping list.
HP Stream 13 — This affordable, sleek laptop offers users both the speed and power they need to complete a wide range of business tasks. While Office 365 Personal is automatically included on the device, you can easily update to Office 365 Business for increased operability.
Lenovo Yoga 910 — As a 2-in-1, the Lenovo Yoga 910 features a 360-degree watchband hinge that allows the device to easily convert from a laptop to a tablet. The nine-hour battery makes it the ideal device for on-the-go business executives who need to use a laptop during a boardroom conference and a tablet during a lunch meeting. Security is enhanced through Windows Hello and the built-in fingerprint reader.
HP Spectre x360 — The convertible PC provides flexibility and power to the growing business. It is the ideal device for small business meetings when the entire audience needs to view the presentation from any angle. The Full HD touchscreen is the perfect tool for correcting presentations and making annotations. A fast performance accompanied with Microsoft Edge make this device both useful and versatile.
Update Your Windows 10 Business Devices This Holiday Season
We all know that the holidays can be a hectic time of the year. However, the new Windows 10 devices might just be the solution that you need to reduce the chaos in your life, so that you can focus on business process improvements for the upcoming year. Whether you are looking for a secure device that offers the convenience of face-recognition or fingerprint reading security, or you need a fast device to complete a wide variety of office tasks, Windows 10 devices are here to make your business run more smoothly. To learn more about how Windows 10 devices can help your business continue to grow in 2017 contact Spade Technology located in Mansfield via info@spadetechnology.com or (508) 332-4849.