Tips on How to Maximize Your Use of Microsoft Edge
In this article, we will explore the Windows 10 browser Microsoft Edge and the many ways you can make the most of your experience with it. From the personalization settings and themes to the ability to customize it with extensions that include AdBlock, AdBlock Plus, Amazon Assistant, the Pinterest Save Button, and Office Online – Microsoft Edge is a complete revision of Internet Explorer (which saw 40 million users jump from it in a single month – October 2016) and a massive bid by the Redmond software Leviathan to steal some of the thunder other browsers have enjoyed in recent years. Add to that a recent performance test by NSS Labs that saw Microsoft Edge beat out Google Chrome and Mozilla Firefox in blocking malware and phishing-attack samples, and Microsoft Edge looks to be a formidable new player on the browsing block.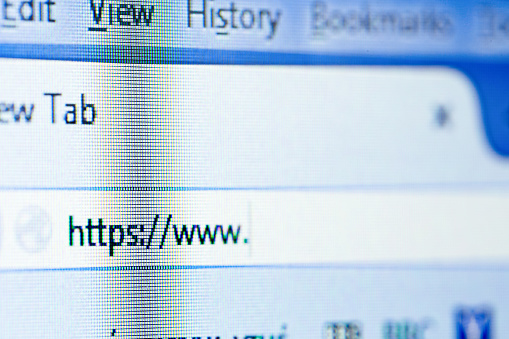 Keep your favorite websites in the same place every time you open Microsoft Edge. Just right-click on an open tab and select Pin, and voila – it's done. Your favorite websites are pinned to the top of your browser.
Web notifications display. The Web Notifications feature in Microsoft Edge lets sites display relevant updates of interest to you, even when you aren't on a given site. It's like a news feed for your selected websites that slides in from the right side of the screen and back out again easily. Web notifications will also display in the Action Center, with controls that govern permissions and Quiet Hours for, well, quiet time.
Easy tabs navigation. Microsoft Edge makes it effortless to manage tabs: just hover over open tabs to check the content before clicking. You can also choose to duplicate an existing tab or reopen a closed tab, should you close one by accident.
Swipe-style navigation. Microsoft Edge articulates the swipe gesture which lets you navigate backward and forward when browsing on any touch-friendly device. Use your finger to swipe from anywhere on the web page to navigate either to a previous page or to move forward.
Exploring extensions. Getting started with extensions is easy: Start by opening Microsoft Edge and clicking on the Options Menu. Scroll down and click "Extensions," then "Get Extensions from the Store." From there, you can browse all the extensions currently available from popular brands. There's a large collection of extensions for Microsoft Edge in the Windows Store, which you should explore and make the most of!
Enabling the Dark Theme. To enable the dark theme in Microsoft Edge (only), simply open Microsoft Edge, then go to the top right corner and click on the three horizontal dots, which will drop down the settings menu. Scroll down and, under "Choose a theme," click "dark." This will be an especially important tip for those who are put off by high brightness levels or who have light sensitivity issues.
For Further Microsoft Edge Help
Using Windows 10's Microsoft Edge browser can be a fun and constructive process, provided you know how to navigate around and make the most of it. Hopefully this article has gotten you closer to that goal. For more information on switching to and using Microsoft Edge, talk to a specialist at Spade Technology, which is a proven leader in providing IT consulting and software support in Mansfield. Contact one of our helpful IT experts at (508) 332-4849 or send us an email at info@spadetechnology.com today, and we can help you with any of your questions or concerns.