The Best – and Cheapest – Online Tax Software to Use this Year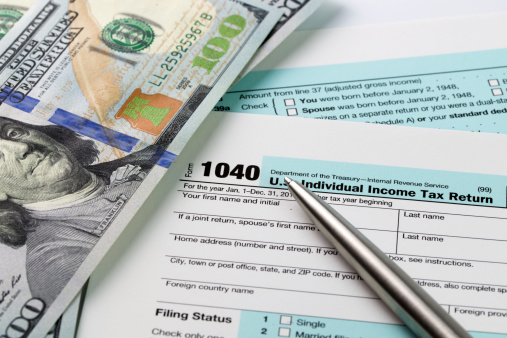 It's almost that time of year – now is the time to determine where you'll go to get your tax returns done. But tax companies you used to trust, like TurboTax, have hiked up their prices. As of last year, TurboTax changed how it categorized options for online filing. They got rid of the "Basic" return which cost $20, and the "Deluxe" package at $30 no longer works for anyone with stock or mutual fund sales – customers accustomed to paying for "Deluxe" found they had to upgrade to the "Premiere" package at $50.
The same changes were applied this year to the software TurboTax sells in stores, and customers made their anger clear. While TurboTax tried to backtrack in the wake of complaints, H&R Block beat them to it, offering free tax prep software to anyone affected by the TurboTax price hike. This reclassification of packages has made it harder to compare prices from the three major online tax players. We've broken down their services and prices to help you find the best fit.
TaxACT is the cheapest option for most people and they handle about 7 million returns each year. The pricing is the most simple: a basic federal filing tool and all necessary forms are free, with a $15 charge for state filing. Their deluxe package which includes a federal return, state return, and some guidance from the company will cost you just $20.
While H&R block may claim to offer the cheapest option, their $20 state and federal return is only available to a very small percentage of people. Their other online federal options cost $30 and $50 dollars.
TurboTax currently charges $37 for a state return along with a federal return. Their prices were increased by $5 this year, which they insist is because they offer a superior product to their rivals. If you're filing very simple taxes, with 1040A or 1040EZ forms, you can file for free.
An alternate option is an in-person preparer, which generally costs around $200 or more. The biggest downfall is that prices are hard to predict and range widely from person to person. No matter what, the earlier you file the cheaper you'll find prices.
For tips on how to file your taxes at the lowest cost possible contact Spade Technology at info@spadetechnology.com or by phone at (508) 332-4849.