Tech Trends To Watch For In 2017
There weren't many high points in 2016 as far as a lot of people are concerned. But while bright spots were few and far between, they were there. And most of them had to do with new technology innovations.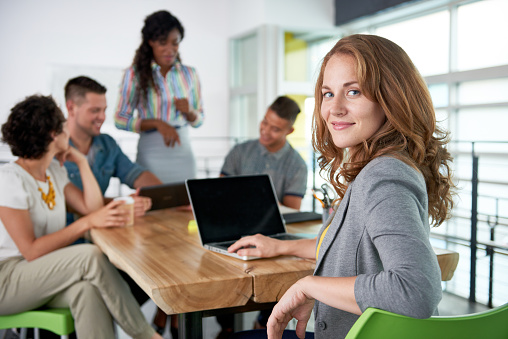 A lot of these innovations have the potential to create significant changes in the technology landscape for business professionals and consumers alike. Trends that seemed to be faltering are once again gaining traction, and tech that has been around for years is starting to be used in new and exciting ways. Here are five trends expected to have a real impact on the tech world over the next year.
AI and Automation – Automation is nothing new; we've been coming across it for years, especially in the arena of customer service. Experts predict that automation will be even more prevalent in the coming year, but thankfully, with a few improvements. AI and Machine Learning are changing the way computers think and learn, allowing them to provide more accurate and helpful feedback and suggestions. Chatbots have been getting smarter as well, giving businesses access to an excellent web-based customer service tool that can understand context, and answer questions in a meaningful way.
Internet of Things – The Internet of Things (IoT) has been a hot topic for a while now, with experts promising over and over that this will be the year IoT technology actually takes off. 2017 may be the year this prediction finally comes to pass. Take smart homes for example. In a market flooded with competing brands that just don't play well together and unreliable hubs, many manufacturers are moving away from the hub system towards Wi-Fi and smarter routers. A focus on interoperability and collaboration between smart devices could make for a more harmonious system, and be the first step towards the connected world we've been waiting for.
Big Data – Big Data is another familiar topic, but 2017 is poised to be the year we finally figure out what to do with it. The theory is that the massive quantities of data we've collectively gathered can be used help improve everything from the way doctors plan out medical treatments, to the way businesses approach marketing. We currently have the ability to break this data down in a quantitative, mathematical way – which is not terribly helpful. Experts are working on the way to humanize Big Data, pulling qualitative results instead of quantitative, and creating projections that are more accessible and more easily applied in a practical way.
Physical-Digital Integration – We as a society would be lost without our smartphones. It's especially true for business professionals. Your phone is your tether to the office, your clients, your associates, and your family and friends. And that vital device is about to get a whole lot smarter. Things like site-to-store in-app purchases are already common, but some retailers are taking it a step further. Amazon recently introduced the Dash Button, a physical item which allows users to one-click purchase a favorite household product without having to reach for their device. Other retailers are adding interactive maps to help shoppers find specific items in-store. Search engines are making use of your smart phone's camera to allow you to find information based on what the camera sees. Expect a lot more of these kinds of innovations in the coming months.
On-Demand Everything – Everything from Netflix to Uber has already done an excellent job of training humans to expect to be able to access whatever they want, whenever they want. Our "there's an app for that" culture has paved the way for businesses to connect with customers in new and exciting ways, leveraging convenience to boost their brand and offer better service and support. Custom software and application development are gaining popularity with smaller businesses, and as stranger and stranger apps continue to pop up in the marketplace, the potential to use this trend to your advantage is endless.
Making predictions about where technology is headed is tricky – it's why they're called predictions. There is no way to say for sure what the year will bring, but knowing what looks promising and keeping that information in mind as you budget, plan, and the market for 2017 can help you stay ahead of the curve.
Want to learn more about the ways your business can benefit from the latest technology? Contact us at info@spadetechnology.com or (508) 332-4849. We're the IT professionals businesses in Mansfield trust.