Tech Start-up Using Office 365 to Stay Organized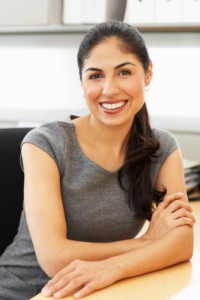 Many small businesses struggle to share information across different departments. We recently received a call from a client who needed help integrating their remote workers into day-to-day operations. They were having a particularly difficult time making sure every team member had the information they needed to make effective decisions.
They didn't need to simply share documents. They also needed to be able to collaborate on projects as a team. After discussing their company workflow and getting a full understanding of their goals, we found that Microsoft 365 would meet their needs and exceed their expectations.
Nearly No Learning Curve
Microsoft 365 wasn't the only software solution that could improve the company's workflow, but it was the only option that everyone on the team was already familiar with. Because all of our client's team members had a general idea of how Microsoft products worked, we didn't need to spend time training employees on the basics. Any training could be focus on more advanced features of Microsoft 365. This helped make a significant improvement to their daily workflow.
We received feedback from some of the newer staff after implementation. They were relieved that the company had decided to use Microsoft 365 since they already felt hampered by company knowledge they needed to learn. Management was also happy with the launch since staff embraced Microsoft 365, unlike previous solutions that had received pushback.
Everything in One Place
When we started investigating the company workflow, we learned that everyone on the team had a different way of handling documents that needed to be shared. Some would email them back and forth, while others would drop them in a shared folder; and then there were the more "creative" methods. It was resulting in confusion for everyone. Nobody knew for sure who had the most recent version of a document, who had made changes, and who had access to that document.
Microsoft 365 helped connect all of their work together and completely eliminated the need to download or email documents. Employees could now work offline on their local machines, and new versions of their work would be pushed out to the team when the user connected to the Internet again. The best part was nobody had to send out emails telling everyone they were editing a document and asking everyone not to open it.
Seamless Connectivity
This isn't a new feature of Microsoft Office Suite, but it was an under-utilized feature for this company. We showed them that writing proposals and presentations could be much easier by linking data from Excel straight into the document being worked on.
Thanks to the connectivity of the platform, this data is now updated in their reports for them as each spreadsheet is updated or edited. This meant that employees presenting at monthly meetings were spending less time chopping together presentations and more time getting important work done.
Mobile Device Compatibility
This was a feature that the company didn't know they needed. We were able to show them how having access to documents on their mobile devices would increase productivity. This is how Microsoft 365 exceeded their expectations.
Their team was able to respond faster and easier when traveling because they could check in on projects from their mobile devices. If someone had a question, they didn't have to wait until they got to their hotel or back to the office to provide help. They could simply open the document, provide insight, and continue on with their plans. For the employees, it reduced the stress of rushing to a WiFi hotspot to take care of urgent matters. The sales team was also pleased that they could access reference material on the go instead of having to carry print copies with them "just in case."
There were other features that provided bonus benefits to this small tech company, but the important thing is that we were able to help them improve their inter-office communication with Office 365. If your organization is struggling with communication, contact us to schedule a no-obligation information session. At Spade Technology, we have a number of reps that would be happy to assess your situation for free. Just call us at (508) 332-4849 or reach out by email to info@spadetechnology.com.