Ransomware: Why It's a Growing Threat and How to Protect Your Business
One of the biggest threats to businesses today is ransomware. These attacks have become so frequent that the US Department of Homeland Security was forced to team with the Canadian Cyber Incident Response Centre to educate the public about how to deal with these issues. In fact, the infections are so dangerous that in a joint statement, they advised the only way to truly deal with them is by using "the services of a reputable data recovery specialist".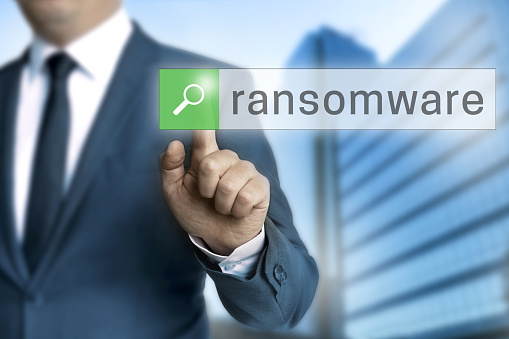 Below, we'll examine exactly what this ransomware epidemic is all about, and how you can protect yourself from it.
What Exactly is Ransomware?
In order to understand ransomware and how it works, you need to understand the concept of malware. Malware is any malicious software that is designed to provide access or control of another system. In other words, hackers can use malware to access your company's equipment and information.
Ransomware is a specific type of malware. It gains control of your system and blocks access or threatens to do harm to it. The software is extremely difficult to remove, so it offers to restore your system back to normal in exchange for compensation.
How Can I Protect My Business From Ransomware?
The best way to deal with ransomware attacks is by taking the time to protect yourself from it in the first place. In addition to partnering with an information security specialist, here are some of the best ways to make sure you're protected from the threat of ransomware:
Filter emails. One of the most popular ways to send ransomware is by attaching .exe files to otherwise normal looking emails. Somebody could easily impersonate a client, attach a file, and compromise your organization in minutes. Use software to filter these threats and block .exe attachments from ever being downloaded and installed.
Keep your network updated. Malware tends to attack outdated versions of software, as they're the easiest to exploit. If you keep your various server and system software updated and patched, it's much easier to stay protected.
Use a multi-layered defense strategy. You must make sure your business is protected by both powerful anti-malware software and a firewall. This gives you two layers of defense – on both the network and your equipment.
Generate backups regularly. One of the worst things ransomware can do is destroy all your data and demand money to restore it. If you're keeping timely backups of all your information, you eliminate this threat completely.
What Happens When Disaster Strikes?
Even if you take proper preparations, a single mistake can force you to deal with ransomware. The most important thing to remember is to never pay the ransom. You're only showing the hackers that you're willing to pay them off, making your company a good target to attack again in the future. Beyond that, there's no way of knowing whether or not they're really out of your hair. They could simply grant you access and continue to stay on your system, gathering information and waiting to strike again.
At that point, your best bet is to remove any affected systems from your network immediately. If you can restore to a recent backup, you'll be able to regain access quickly. When that isn't an option, you'll need to start over from scratch.
Your best option, whether you've already been attacked or are just interested in bolstering your defenses, is reaching out to your local Mansfield experts. In order to make sure your company is completely secure, simply give us here at Spade Technology a call at (508) 332-4849, or send us an email here info@spadetechnology.com.