Privacy & Security: How Accountants Can Protect Their Data
Tips and tricks that accountants can utilize for protecting their data.
Accountants face a lot of stress when they are protecting their clients' data. Given the information they have on file, they need to take every precaution and security measure available to ensure that nothing happens to the private information they keep in their records. We're going to cover some excellent ways that accountants combat (and evade) the potential threat of a cyberattack. Here's a look at a few security tips accountants can use to protect their data.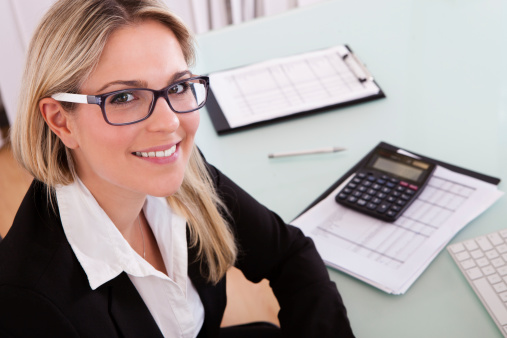 Why Protecting Data Is So Important for Accountants
Accountants need to have top-tier security considering the information they have on a daily basis. So, in addition to protecting their computers, the accountant's security measures need to go as far as their cloud services and mobile devices. Some ways accountants keep their security performing at optimal levels on all fronts are:
Reviewing the GAPP — The GAPP (Generally Accepted Privacy Principles) helps firms implement and develop effective business practices, address privacy risks, and establish effective privacy guidelines. The GAPP chart details the 10 principles that help manage, implement and design privacy programs.
Operating From Computer-Based Emails — Although email programs such as Outlook.com, iCloud and Gmail can store information in a cloud, they're not always known for their security. Gmail is hacked at a 92 percent rate, and a complex password can't prevent the chances of an iCloud account getting hacked. An Outlook.com account can be hacked. However, computer-based email platforms, such as Apple Mail, Thunderbird and Microsoft Outlook save contacts and emails on the computer's hard drive.
Diligence Regarding Cloud Services — Being able to access cloud information on the go helps increase productivity, cut costs and enhance customer service. However, due diligence is necessary when investigating cloud services. For example, if the cloud provider is working with a third-party service, investigating their security processes and policies is needed to have background as to what they do. In addition, the employees will need training so they can protect their clients' data on their own.
In consideration of this information, a lot is at stake when it comes to accountants protecting their clients' data. Thankfully, Spade Technology is the trusted choice when it comes to staying ahead of the latest information technology tips, tricks and news. Contact us at (508) 332-4849 or send us an email at info@spadetechnology.com for more information.