Preventing iPhone Data Breaches
Knowing the Privacy Settings on Your iPhone Could Avert a Data Breach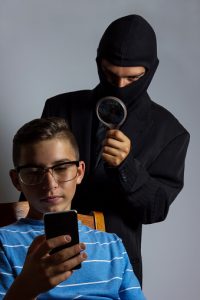 Getting to know the privacy settings on your iPhone could be more than just being familiar with the operations of your smartphone – it could literally save you from a costly data breach mishap. Most iPhone and smart phone users don't realize that they are "leaking" private data, or, unwittingly, handing it over to the app mavens who monitor and exploit your smartphone device activity through their permissions access. By going into your settings and deactivating those permissions, however, you will be sending a strong message to app makers and monitors who routinely and casually data-mine their customers' habits and use such info to (presumably) create better apps. That's the official explanation, anyway. But is there a more ulterior motive at play here?
Below are steps you can take to de-activate taken-for-granted permissions for app makers to monitor and use your device activity – as well as personal, private data – for their own ends.
Step One – Deactivating Access Permissions. Go to the privacy menu under Settings to learn which apps are able to gain unwanted access to your private data, and de-select any and all of them.
Step Two – Location Services Disabling. Find the Location Services entry at the top of your screen. Explore the options, and shut down anything beyond Maps or the "Find My iPhone" feature. You will find that many of the location allowances were default-selected and not necessarily to your benefit.
Step Three – Safari Privacy. There is an "Allow from Current Website Only" option in Safari that, when selected, will effectively block outside entities from watching and exploiting your Web navigation habits and history. You can also:
Activate Do Not Track requests to limit Safari in tracking you.
Disable cookies to reduce (but not totally eliminate) data collection that way.
Choose Clear History under Website Data option and regularly clear your entire browsing history.
Go to Settings >> Safari >> Search Engine and change the default search engine if you feel the current one is too invasive.
Get the iPhone Security Update. The newly-released iPhone security update, 9.3.5 will also help you safeguard yourself from unwanted data breaches and sharing via spyware.
Other Steps. In addition to these main steps to protect your privacy in Apple's browser and iPhone apps, you can also:
Eliminate invasive privacy settings on each app.
Implement a time-based auto-lock that shuts your iPhone down after a certain time of dis-use.
Fewer apps mean fewer chances to be spied upon, so whittle down your app cache to just those you need and are actively using.
Consult an IT Professional
Spade Technology is the leader in providing managed IT services in Mansfield. If you have any concerns about iPhone updates, privacy or security vulnerabilities, contact our expert IT staff at (508) 332-4849 or send us an email at info@spadetechnology.com, and we will be happy to answer any and all your questions.