Miss the Free Windows 10 Update?
That May Be Best for Your Company!
The opportunity to download and install Windows 10 at no charge ended on July 29, 2016. The free download of Windows 10 Home only was offered to users running Windows 7 and Windows 8.1. If you were running Windows XP or Vista, you could upgrade, but you had to pay for the upgrade. Those who are running the Pro Version of 7 or 8.1 can upgrade to the Pro version of Windows 10 free as well. The intent of Microsoft in releasing Windows 10 in the summer of 2015 was to get 200 million downloads and installations so that Window users could enjoy the same interface across PCs, enterprises, and Window smartphones.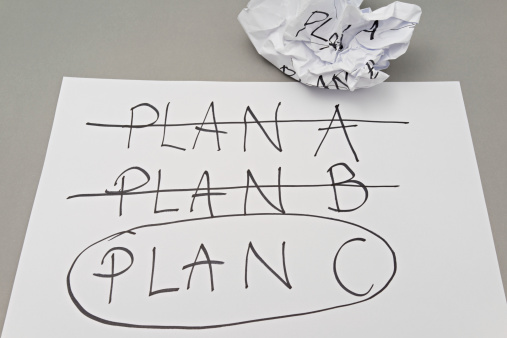 If you did not do the upgrade, don't worry – it may have been a blessing for you. Why? Because there are some significant issues with Windows 10 that may cause you and your company to delay deploying it even further.
Windows 10 Issues
So, why many IT enthusiasts champion the free installation as a bonus for users, other say "not so fast." What issues stand in your business' way of jumping to Windows 10? Following are some of the most important issues that you should be made aware of.
Compatibility with Legacy Software
Mike Joseph, an IT engineer says:
"Verify compatibility before upgrading and installing Windows 10, small businesses should first verify that their mission-critical software applications, especially backup software, antivirus and any industry-specific applications, and devices like printers and other peripherals, are compatible with Windows 10. The last thing they want to happen is to upgrade, then uncover compatibility issues that could have been avoided."
There have been reports that QuickBooks editions sold before 2015 will not work on a Windows 10 operating system. Upgrades to a new version of QuickBooks may be financially punishing to startups and small or medium-sized businesses.
In addition, experts recommend that the business run on at least the 2012 R2 edition of Windows server.
Privacy Issues
Julian Jacobsen, a well-known IT consultant, remarked:
"Privacy concerns are a major issue that some small business owners may have with Windows 10. If you sign into Windows with your Microsoft account, the operating system will immediately sync your settings and data to Microsoft's servers. This includes data like your saved mobile, application and Wi-Fi passwords, [as well as] your browser history and favorites."
So, anyone who signs into your Microsoft account has a backdoor to all your data. Imagine what a disgruntled employee can do with that kind of access.
Employee Training
You take a risk assuming that your employees are familiar with the Windows 10 operating system. This could be a costly assumption.
Nick Wilkinson, is the CEO of Vitalyst, which provides support services to Microsoft business users. Talking about employee training for Windows 10, said:
"Before considering the jump to Windows 10, small business owners should have proper training and coaching in place to make sure that users fully adopt the software [and] utilize it to its maximum potential, with ongoing skill training and problem-solving resources in place, businesses will see increased individual proficiency, which will quickly translate into company-wide productivity."
Another issue surrounding security is that even with all Windows 10 security settings set to the off position, systems continue to send data to Microsoft – though only Microsoft knows what data it's getting and has not chosen to share that yet.
Spade Technology is the trusted choice when it comes to staying ahead of the latest information technology tips, tricks and news. Contact us at (508) 332-4849 or send us an email at info@spadetechnology.com for more information.