Microsoft's New Office 365 E5 Plan
You heard that right – there's another new and exciting Office 365 plan for your business to get acquainted with.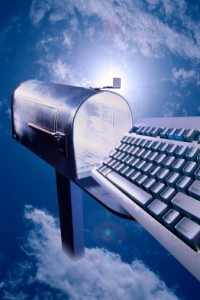 At Spade Technology we always work to ensure you're utilizing the right solutions for your unique needs, and Microsoft offers a wide host of options to accommodate different business requirements. The thing is, Office 365 plans can often be hard to differentiate.
What's E5 All About?
The Enterprise E5 plan is Microsoft's complete Office 365 offering; that means it literally includes every offering from the Office 365 service. E5 is a new, premium Office 365 Enterprise Suite. The latest offering focuses on:
Cloud PBX and PSTN Conferencing
Power Business Intelligence Pro
Delve Organizational Analytics
eDiscovery, Customer Lockbox, Data Loss Prevention and Safe Attachments
This new plan will be replacing Microsoft's existing E4 plan, which is Microsoft's only plan that includes Lync Server (now Skype for Business.) For a complete list of plan offerings, click here.
The E4 plan is currently priced at $22 per user per month; Microsoft has yet to confirm the price of the upcoming E5 plan, though it's estimated that it will not increase much.
With many new opportunities and offerings, many businesses will be eager to explore the new benefits of the E5 plan.
To learn more about E5's new Cloud PBX capabilities and other benefits to your business, get in touch with Spade Technology at info@spadetechnology.com or (508) 332-4849.