Microsoft Surface Reinventing Modern Commerce Workspace
Microsoft is really changing the game when it comes to versatility and modernization in the work force. They are enabling businesses to become better and provide the possibility for modern commerce everywhere.
The way people work is constantly changing as new technology enters into the market. The top two brands people use for business are Microsoft and Apple. Microsoft released their Microsoft surface a few years ago and it has only been getting better with each new model. It is designed for the modern professional and maintains the versatility and power required in the modern workspace.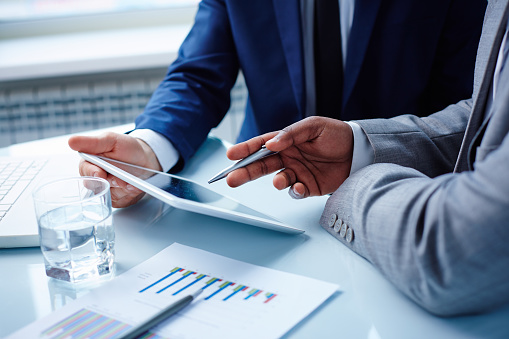 How the Microsoft Surface is Changing the Modern Commerce Workspace
The Microsoft Surface comes in three different models that provides something that virtually creates the ideal system for any professional. Every model has similar capabilities but is designed with specific needs in mind. These are the three models and what makes them so special:
Microsoft Surface Book. This is really the ultimate laptop. It has a sleek design that features a PixelSense display that can be detached or flipped 180 degrees. It even comes with a stylus so note taking can be done easily on the high-resolution touch screen. The laptop is perfect for many industries because it is fully equipped to run professional software.
Microsoft Surface Pro 4. This is a tablet that is perfect for portability. It is lightweight but has plenty of power. It even runs the full Windows 10 Professional Suite. It can even convert to a laptop with the magnetic keyboard that can be attached. It is ideal for the professional that is on the go because it can be be use on the go and in an office.
Microsoft Surface Studio. This is the perfect product for someone who wants a personal PC design without sacrificing the display size. It also has productive capacity and plenty of power. It has a 28″ PixelSense display so you can still do everything on it that you would do with a PC. It can even be flipped and drawn on as if it were a drafting table.
How Microsoft is Helping Modernize the Workspace
Versatility and power is something that most businesses are looking for. With more and more people working on the go, from home, and in the office with a mixture of all of that, there needed to be a solution that made working, no matter where you are, easy. You can do all of that with the Microsoft Surface products and then some. The workplace is becoming more and more modern with each passing day and the relativity of the technology is imperative. Microsoft is making all of the right advancements that are setting up business owners to provide the technology needed to keep up.
Microsoft is a great option for technology in the workplace. You should consider purchasing devices for your business to inspire better work and more innovation. For more information in Mansfield, be sure to contact Spade Technology via (508) 332-4849 or info@spadetechnology.com.