Microsoft Releases Windows Server 2016 and System Center 2016
The Microsoft Ignite event on September 26 was also the venue of choice in which to announce that both Windows Server 2016 and System Center 2016 are now generally available to the public (as of October 12, 2016). On that day, a Hybrid Cloud blog post on Microsoft.com by Senior Director of Product Marketing, Cloud Platform, Mark Jewett had this to say on the subject: "We are pleased to announce today marks the general availability (GA) of Windows Server 2016 and System Center 2016. Customers can now broadly acquire the server operating system that accelerates innovation and security of both traditional and cloud-native applications. As a cloud-ready OS, Windows Server 2016 inherently enables hybrid cloud. It was forged in our own Azure datacenters, learning from the rigorous requirements of a global, public cloud, and includes software-defined capabilities that are fundamental to fast-paced cloud innovation."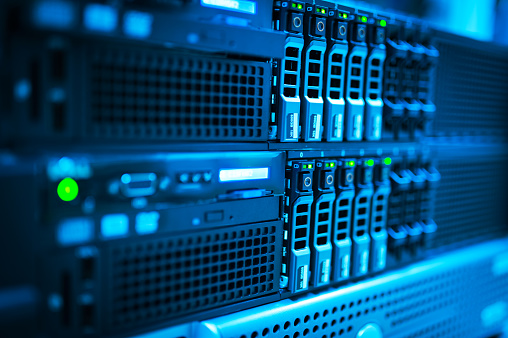 Why Should You Upgrade to Windows Server 2016?
There are a number of reasons to upgrade to Windows Server 2016. Known as the "cloud-ready OS," Windows Server meets its customers on their operational turf, introducing technology designed to ease the transition to cloud. As an exclusive server Operating System (OS), it runs traditional applications and datacenter infrastructure, while at the same time delivering an unprecedented amount of innovation to help customers transition workloads to a more secure, efficient, and agile cloud model. Windows Server 2016 delivers powerful innovation across three areas:
Safeguarding your customers' data. With cyberattacks becoming more sophisticated, organizations must respond with a more sophisticated environment that can be cyber-defensive at every level of potential compromise. Windows Server can play a strategic role in an organization's security arsenal, because it gives them the power to help prevent attacks and detect suspicious activity with new features to control privileged access, protect virtual machines, and strengthen the platform in protecting against emerging threats.
Improving IT efficiency and productivity with a software-defined datacenter.Any organization can benefit from new models of cloud efficiency. Whether it is a first server or the ability to harness the latest datacenter advancements, Windows Server 2016 brings the latest cloud-inspired technologies to everyday businesses. Learn more about the new software-defined datacenter features.
Build next generation applications ready for the cloud. Applications are at the heart of every organization and its ability to serve customers competitively. Windows Server 2016 delivers new ways to deploy and run both existing and cloud-native applications – whether on-premises or in Microsoft Azure. Learn more about the new application platform features.
Why Should My Customers Upgrade to System Center 2016?
Having your customers upgrade to Windows System Center 2016 adds value to their experience with more than 50 new operations management capabilities. The new version incorporates the improvements from System Center 2012 R2 that were delivered through Update Rollups. By aligning the release with Windows Server 2016, System Center 2016 can support the new innovations in Windows Server 2016 from day one. Microsoft has also made it easy to discover management packs and updates, reduce unnecessary alerts, and schedule maintenance windows so customers can move faster and focus on what's important.
For the 80 percent of customers that have hybrid datacenter environments, System Center (SC) 2016 makes it easy to not only manage multiple operating systems and platforms, but to extend management to the cloud through integrations with Microsoft Operations Management+Security (OMS). This release includes broader support for Linux/UNIX and VMWare, and support for monitoring resources and services in Azure and Amazon Web Services (AWS). Together SC+OMS offers the best of both worlds in helping you manage Infrastructure in the cloud and on-premise. Read the announcement blog here.
Resources to Help You Succeed
Windows Server 2016 and System Center 2016, along with Azure and Operations Management Suite, deliver an amazing hybrid cloud platform that supports customer requirements no matter where they fall on the path to the cloud. Only Microsoft delivers this level of choice for hybrid cloud. Utilize the resources below to help you get up to speed on the solution and provide it to your customers.
Windows Server 2016 – Resources for Partners
In order to encourage more fully developed project collaboration, familiarize yourself with the new features and capabilities of Windows Server 2016:
Find out great ways to start the conversation with your customers:
Windows Server 2016 – Resources for Customers
System Center 2016 – Resources for Partners and Customers
Need More Advice on Windows Server 2016?
If you need further advice on how to acquire and utilize Windows Server 2016, talk to a specialist at Spade Technology, which is a proven leader in providing IT consulting as well as operating system and software management in Mansfield. Contact one of our helpful IT experts at (508) 332-4849 or send us an email at info@spadetechnology.com today, and we can help you with any of your workplace mobile networking questions or needs.