Magic Experienced When You Choose Managed Services
Managed services are not being adopted within companies as much as they used to be but those who do experience the magic that can really help them grow their business.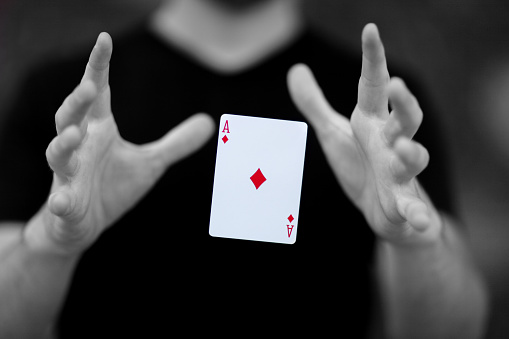 Using managed services for IT has many benefits that come along with it, but many companies have just not adopted. So much so that in recent years, adoption has stalled, meaning that is has slowed. Many possibilities can lead to this but one of the most popular opinions today is that business owners just do not know what it means to have managed services today with the rise of software-as-a-service. However, there are still many benefits you can enjoy when you adopt managed services for your business. These are just some of the examples of magic you can experience:
Save Money. If you are like most business owners and managers, then saving money is something that you are always looking to incorporate into the budget. You can do exactly that with managed services because it can improve efficiency, prevent breakdowns, and even remove physical software and hardware investments. Managed services tend to have monthly fees, so you know how much you will spend over the course of the contract.
Make Money. Not only can this method save you because you are not focused on the break and fix method, but it can also help you make more money as a company. The IT staff you currently have, if any, can shift their focus from fixing issues to helping strategically plan for the future and IT within the company. They can concentrate on projects that will take the business further and help you generate more income as a result.
Increase Security and Reliability. If you are strictly focused on allowing your own internal IT to create secure and reliable networks for you to work on, you could be opening yourself up to a lot of cyber attackers. To put it simply, managed services providers never stop monitoring their networks and use the tightest security protocols available. You can focus on other things and let your managed services provider concentrate on this infrastructure. You can also rest assured that it is safer than anything your IT team could do simply because IT is the focus of the provider.
Increase Operational Efficiency. If your IT requires day to day maintenance, then automation of managed services for IT can significantly help your company. Not only that, by utilizing the services of a managed services provider, they can help you find and resolve issues faster than you could in-house. No matter how small or large the issue may be, it will take less time to fix meaning less downtime. You can provide better services to customers as a result. They can also install patches and updates for you on a tight schedule, so it does not take up much time.
Although the adoption of managed services for IT has slowed in recent years, the benefits are just getting better. If you really want to grow your company and free up more time to do so, then managed services is the right direction. For more information on how this can help you in Mansfield, be sure to contact Spade Technology by calling them at (508) 332-4849 or by emailing them at info@spadetechnology.com.