LinkedIn Ads Aren't Good Enough – A Broken System
Are You Thinking About Running LinkedIn Ads?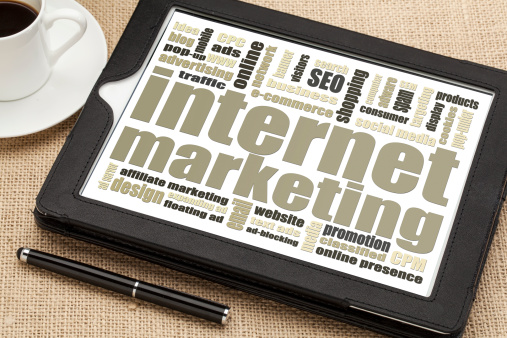 Before You Do…Here Are Some Reasons, LinkedIn Is Not A Great Place To Invest Your Online Advertising Dollars.
LinkedIn made billions of dollars less than both Facebook and Google in 2014 marketing revenue. If people aren't TALKING about your ad, then they're also not BUYING your product. Better ads have a lower cost-per-click and every click is a potential sale.
LinkedIn ads are terrible: the ads are boring, the interface isn't user-friendly, and the marketing practices are outdated.
Here's why:
No Remarketing – You can't buy remarketing ads on LinkedIn but you can almost everywhere else. Hello McFly – why are we travelling back in time and ignoring modern marketing? Remarketing is really simple. People who visit your website are your market. Missing out on remarketing means that you are not targeting them and that means lost sales.
You Can't Make a Custom List – Facebook lets you take hundreds of e-mails or Facebook IDs and make a custom audience with them. LinkedIn makes your ad targeting a lot harder by failing to do this.
No Lead Collection Feature – This user-friendly feature was actually removed from LinkedIn in another move which made little sense. Other social media sites give you important information on your leads in just one click.
Cost per Thousand Impressions Pricing is Weak – Twitter uses goal-based pricing and LinkedIn charges per ad impression. LinkedIn gets paid no matter how well your ad campaign goes. That's not much of an incentive for them to take care of YOU.
Disappointing Quality Score Support – LinkedIn doesn't use the engagement rate. Engagement rate is the best social metric because it keeps track of people who actively look at your page or post.
Lack of Interactive Account Promotion – You can't follow a LinkedIn ad campaign and you can't invite people to your company page. There's less information on a LinkedIn company page and it's harder to get there. If you're lucky enough to find people who want your business, they show up once and vanish.
No Real Updates – LinkedIn has done very little to improve its poor ad targeting service. They don't seem to understand that it's your business at stake here.
Unreasonable Cost – It's a real problem when a service is lacking, but it is worse when that service is also OVERPRICED. The managed LinkedIn Marketing Solutions service starts at $12 per 1000 impressions which is an unjustifiable expense.
LinkedIn launched its Lead Accelerator recently, which did come with some advantages in off-site ads and new lead targeting options. Still though – sending out subpar LinkedIn ads to other websites is NOT going to make things better for YOUR business.
Build and keep your leads while you generate sales through social media marketing. Spade Technology is your go-to source for all your information technology questions. Contact us at (508) 332-4849 or info@spadetechnology.com to find out how to build your brand today.