IT Security Tips For Small Business Owners
Security has always been a major concern when it comes to computer systems and data management. And while society as a whole has become more aware of basic networking and protections, hackers and criminals have become far more sophisticated over the last decade. Every day 82,000 malware threats are released into networks, with banking and other high priority business systems being the biggest targets.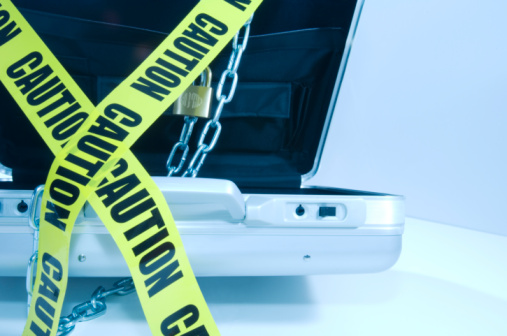 Data breaches can be much more harmful than the initial loss of private data. Businesses lose their reputation, and on a legal level can face fines, lawsuits, and crippling litigation. I don't want the worst to befall your company, so I want to help you with the following:
No firewall or anti-virus program is impenetrable, no matter how much you spent on it. I will be there to show you how to remedy any problems you might have.
Cloud computing presents several risks. I can show you what steps to take to protect your information.
Bank fraud has a lot of misconceptions around it. I will help clear those up for you, and give you some tips on how to protect your bank accounts from unauthorized use.
Your network must stay secure. I will show you how to keep it that way, even with the growing demands placed on your infrastructure from mobile devices and other applications running on your network.
Of course, there are plenty of common solutions to many major security issues that can be implemented as a company wide best practice. A few of them include:
Strong password protection is the first step in securing information.
Leave personal devices off of the business network.
Keep all software updated.
Password uniqueness is essential, meaning each password for everything should be different.
Make sure you change passwords whenever an employee leaves or is let go.
Backup everything.
Keep downloads down to an authorized list only.
Have only authorized websites on the company network.
Don't click links from emails.
Don't click on any pop-ups.
Basic security steps can go a long way in protecting your business from any unauthorized access. However, it is also important to have a professional monitor your network traffic for suspicious activity. Having a managed service provider will help keep hackers and other criminals out of your network and away from your sensitive data.