It sounds like a blatant exaggeration, but with the many things a dedicated managed services provider (MSP) can do to help optimize and streamline the business operations of companies of all sizes – the question shouldn't be asked, "What can a dedicated MSP do for my business?" It should be, "What can't a dedicated MSP do to help me realize my business goals?"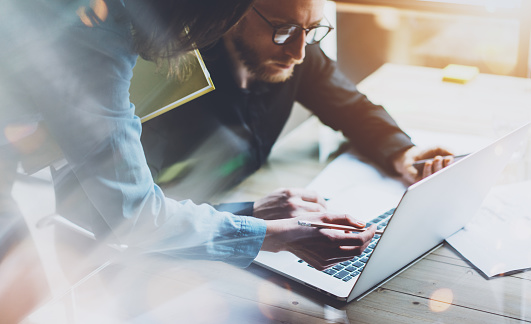 Many business owners have perhaps realized why IT support (as it's commonly purveyed) is becoming obsolete. It can be costly, inconvenient, unpredictable, and unreliable. So, how does a managed service provider (MSP) solve these problems? The truth is, there are many ways a dedicated MSP can provide you with the convenience and savings you've been seeking in an IT services provider.
What Does a Dedicated MSP Do?
A dedicated MSP partners up with your company to provide you proactive IT support, as opposed to the "break-fix" approach employed by many IT support firms. "Proactive" means a software program will scan your system, server, or computer 24/7/365 and alert IT staff of any threats. This is much more beneficial than reacting after the damage is already done. This way, you will avoid any downtime due to faulty technology. You will also be able to solve these issues remotely, so you can prevent additional costs stemming from having a technician called out to your location. You also won't have to pay extra to train an in-house IT expert for your company. In addition, you will also have unlimited access to a help desk manned by an expert IT consultant.
What Will I Gain from an MSP Beyond Technical Assistance?
In addition to the basic services an MSP provides, you also gain a valuable business partnership with a qualified MSP. With technology being such an integral part of business computer networking and communications, you need to have good relations with those who service your devices and network. Besides reinforcing your good reputation, this will bring you many benefits. Knowing your MSP providers on a first name basis will ease any panic or doubt whenever anything acts up with your technology. For example, if you have a network crash, instead of worrying about how it will get fixed, just call up "John," let him know what's up, and he'll take care of you.
You should be able to think of your MSP as a mentor, partner in business productivity, and even a friend. They should put your welfare and goals as a business ahead of new technology rollouts, not the other way around. And, they should be able to address and remedy any part of your IT infrastructure. In other words, you should discontinue relations with any IT MSP that doesn't fulfill these roles, as they simply aren't the "real deal".
Let a Qualified MSP Steer Your Business Networking Ship
If you're ready to make the most of your IT services investment, contact a helpful IT consultant with Spade Technology, which is a qualified managed service provider. Call us at (508) 339-5163, or email us at info@spadetechnology.com, and we can help you with a comprehensive consultation, or simply answer any questions you may have.