Is Facebook's Messenger App Crossing Dangerous Privacy Lines?
Do You Use The Facebook Messenger App On Your Smartphone?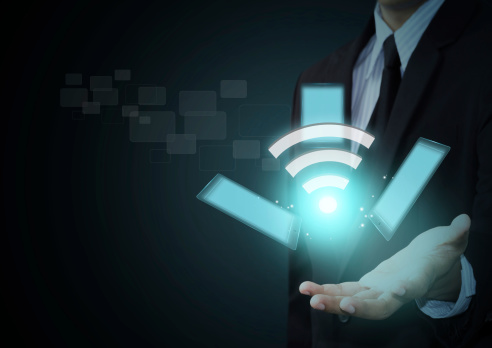 Your Privacy May Be At Risk If You Continue To Run The Facebook Messenger App!
When you're on your PC, Facebook's messenger app can be incredibly useful – you can talk to friends anywhere in the world instantly, without charges. You can even use the built-in video-calling feature to make it a little more personal… but has the new Messenger App for smartphones crossed the line? Many people seem to think so, while others go on obliviously downloading it without really checking into the privacy controls – do you know what the latest updates to Facebook's messenger app mean for your privacy?
Handing Over Private Information
As of late last year, Facebook made it so that users who download the Facebook app onto their phone have to download a separate Messenger app. Messaging is no longer part of the traditional Facebook phone app and now needs to be done through Messenger. You may be asking what the big deal is if you were using the built-in Messenger app anyway. Well, there's a big difference – privacy. Facebook's new Messenger app gives them TOTAL visibility of your device and data; it gives Facebook access to your contacts, messages, apps and cameras even when Messenger is closed. Is that something you really want to hand over?
When the change first rolled out, many users said they would boycott the apps and get rid of Facebook altogether until they adjusted privacy controls. Some choose to seek out additional apps… oddly enough one of the most popular alternatives, WhatsApp, was recently purchased by Facebook and features virtually identical privacy settings.
Jonathan Zdziarski, an author and expert in iOS-related digital forensics and security, did some digging and report the following:
Messenger is analyzing and collecting data on more than you'd think – the windows you view, everything you tap and select, application state… basically everything you do.
It even gathers data on how much time you've spent using the app in the foreground vs. background. With so many analytics running it's not surprising that Messenger would cause your battery life to noticeably suffer.
Do you really feel comfortable handing so much control over to such a huge corporation? How do we know what they're doing with our data? You always need to be extremely cautious when download apps and accepting their Terms of Use – make sure you're reading the fine-print or you could be compromising your own privacy.
To learn more about security and online safety, contact Spade Technology at info@spadetechnology.com or by phone at (508) 332-4849.