Held Hostage: Is Your Business Information at Risk for Ransom?
These days, being held for ransom has taken on a whole new meaning–and your business technology's biggest threat is virtual, persistent, and extremely difficult to pin down. According to the Federal Bureau of Investigation (FBI), ransomware attacks are on the rise—and businesses are becoming increasingly targeted over individual consumers due to their ability and willingness to pay higher ransoms.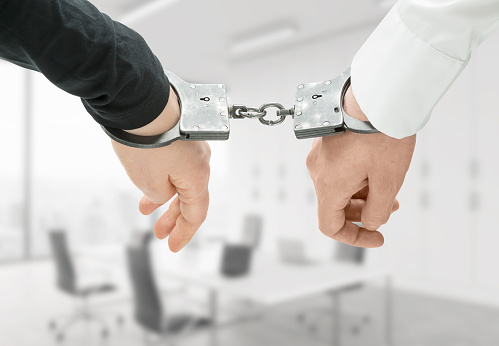 How Does Ransomware Attack?
During a ransomware attack, cyber criminals will hold business' IT systems hostage until demands for money are met–and only after the ransom fees are paid in full is valuable business data returned to the rightful owner. Upon infection, ransomware begins its attack by encrypting valuable files and folders on local storage and backup locations, as well as local hard drives—and any other data points on the same network that the infected device is attached to. Problematically, the infection will usually go unnoticed until someone attempts to use the system and access is either denied or met with on-screen messaging threats of ransom and data destruction.
How Can I Defend My Business Against Ransomware?
Ransomware has seen great success due in part to its ability to shut down business processes and threaten the total destruction of company data. Since malware and ransomware methods are constantly evolving—and because it is often hard to detect a ransomware infection until the data has already been compromised—the FBI recommends that businesses work diligently to ensure they have adequate prevention and a disaster response plan in place well before opening network operations:
Prevention Efforts Recommended by the FBI
Educate Employees
Businesses should educate employees as to how ransomware and other malware can compromise valuable business and personal data. Be sure to reinforce the importance of avoiding spammy websites and emails, suspicious links, and unfamiliar downloads or attachments.
Develop a Disaster Response Plan
A business should have a business continuity and disaster plan in place from the moment they open their doors and their network. A well-designed and properly executed disaster plan can cut back on any downtime and loss of profits that result from the attack and also protect valuable sensitive business data from further corruption. If your business is required by law to comply with certain security measures to keep financial or personal consumer information secure, having a disaster plan is an absolute necessity in order to mitigate your exposure to financial risk and liability in the event of a data compromise.
Maintain Patches and Updates
Maintain operating system patches and software and firmware updates, keep anti-virus and anti-malware solutions updated automatically and perform regular audits of your IT system.
Limit Administrative Accounts
Limit administrative users and privileged accounts to a necessary group of business managers, and only use these accounts when absolutely required.
Configure Permissions Correctly
Ensure all network sharing permissions, access controls, and file directories are configured correctly. Implement read-only rather than write-access for those employees who don't need full access or authority within the system.
Disable Macro Scripts
Office files transmitted over email should have macro scripts disabled.
Restrict Vulnerable Software
Put software restriction policies in place to prevent programs from launching from typical ransomware locations, like temporary folders and compression files.
Business Continuity Best Practices
Conduct regular backups and verify their integrity on a regular basis, and make sure all backups are secured and not related or connected to the networks and computers that they are supporting.
Spade Technology is the trusted choice when it comes to keeping your business' network safe from ransomware and other malware attacks. We pride ourselves in always staying ahead of the latest information technology tips, tricks, and news. Contact us at (508) 332-4849 or send us an email at info@spadetechnology.com for more information.