Facebook Introduces New Features in Effort to Stay Ahead of Other Social Media Sites
To remain ahead of other social media sites, Facebook recently announced five new features that offer significant benefits to business users.
Facebook appears to be very aware that its position as the leading social media website requires it to expend a lot of effort to stay on top. New features–particularly ones that provide its users with an experience that other social network sites can't replicate–are crucial to Facebook maintaining its dominance. With that in mind, Facebook just announced five new changes to its available user profile features. For personal users, these changes are entertaining, but business users, in particular, can utilize Facebook's new features to more effectively promote their company on the social media behemoth.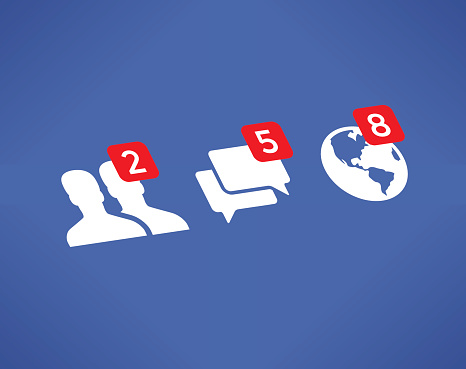 All five of Facebook's new features center on making its user profiles more robust and the potential benefits for businesses who use Facebook to promote themselves are tremendous. These added properties allow users to make their profiles more visually stimulating and dynamic with a greater emphasis on biographical details which are so important in business profiles.
The first new feature allows users to choose a seven-second video loop to use as their profile picture, similar to Snapchat's Profile GIF feature that debuted last July. If you want to use a profile video, it will automatically loop on your business' profile page, while a traditional picture will still appear everywhere else. Another new feature added that's related to profile photos: temporary profile pictures. Your business can set a new profile picture for a set period of time–from hours to weeks–before your profile will automatically revert to its original image. This feature is ideal for promoting a particular event or campaign that your business is holding for a limited time.
A new 100-character field for your company's bio has also been added, and this area will now be displayed at the top of your profile along with those sections of your About information that you make public. By putting these details front and center, the move will allow customers to find out information about your business more quickly. Similarly, you can now choose to pin up to five featured photos to the top of your Facebook profile, giving potential customers the ability to quickly take in information about your business.
Lastly, Facebook has optimized the mobile design of its profiles, creating a new centered layout with a larger profile picture and a more prominent section for photos for easier viewing on mobile devices. Altogether, these new features provide your business with the ability to capture your audience's attention and convey more information about who you are and what you do more quickly, whether your potential customers are viewing your Facebook profile on their computer or their phone.
Interested in learning more about how to take advantage of these new features to promote your business on Facebook? At Mansfield's Spade Technology, our experts are here to help. Contact us today at (508) 332-4849 or info@spadetechnology.com.