Don't Go For A Hike Without This
Microsoft Band is a great option for tracking your exercise. Now, Microsoft Band has a new update that allows you to track your hiking paths and much more.
Whether you are already a Microsoft Band or Microsoft Health user, you likely already love all of the benefits. Things are about to get so much better though and if you have not purchased your own Microsoft Band, there is no better time than now. There are new updates that have been rolled out over the past few months and one of the most impressive updates was the new hiking experience that comes with the new Explore Tile. Another benefit is that the Microsoft Health app is now available in the Windows Store for Windows 10 PCs and Tablets.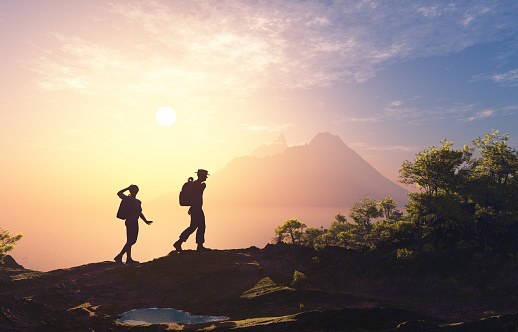 Exploring with the Explore Tile
The new Explore Tile is a unique experience that changes the game. To experience it for yourself, you can download the app update for Microsoft Band and Microsoft Health. The Explore Tile is designed to enhance your experience with Microsoft Band. It uses built-in GPS capabilities to monitor and keep track of the route you take while wearing the band. You can even drop points of interest that you pass along your route so you can go back to them at a later time. The Explore Tile is ideal for tracking hikes and even leisurely walks near your home. These are some of the other benefits of using the Explore Tile:
You can track your hike for up to 12 hours with the built in GPS Power Saver
Your band will track points of elevation and the map of your route during the hike. You just have to sync your band after your hike to see the data.
You can remain safer during any hike with smart alerts that can remind you to drink water, notify you you of weather changes, and even when the sun is going down.
Continue to keep your skin safe with UV alerts when the exposure is high.
When you stop for a break, the band will Auto Pause so you can continue to track all data accurately.
You can listen to music, skip tracks, and even change the volume of your music from the touchscreen on your band.
Stepping Your Exercise Up
When these new updates, there are countless ways you can start focusing more on your exercise. In addition to these new updates, you can now compete with friends using the app. You can create challenges with friends and even see a leaderboard of how you are comparing to your friends. When you use the new Explore Tile, you can increase your exercise and watch as you overtake your friends. All of these new updates are making exercise more fun, as it should be. It is so much more than tracking steps now and the experience has been enhanced in multiple ways with these new updates and capabilities.
There are many different ways you can utilize this new technology and no matter how you do it, your body wins. For more information about Microsoft Band and the new Explore Tile, be sure to contact Spade Technology in Mansfield via (508) 332-4849 or info@spadetechnology.com.