Does Your IT Company Perform Strategic Business Reviews on a Regular Basis?
We Focus on Meeting Your Expectations, Solving Your Challenges & Helping You Grow…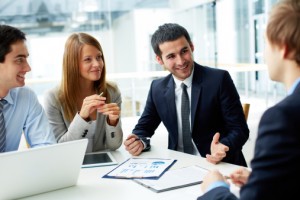 Does your IT company perform strategic business reviews on a regular basis or do they simply come in to implement technologies, fix issues as they arise – and that's about it? Are you satisfied with having a team who simply installs equipment, resolves your issues, and answers the phones when you call OR are you looking for a team who does much more by working with you – acting as your technology partner to help your business grow?
Spade Technology understands the importance of having a technology partner that truly cares about your success. That is why we perform a strategic business review quarterly or semi-annually, depending on your preference. Contact us at (508) 332-4849 or send us an email: info@spadetechnology.com.
As a leading IT services company that takes pride in our ability to help companies grow and succeed, we strive to stay in constant communication with our clients – ensuring we are:
Meeting their expectations
Solving their challenges
Helping them grow
How do we do this? We perform a strategic business review as often as necessary, whether it is every 6 months or every 3 months, to make sure we are delivering everything we said we were going to deliver from the start, in order to:
Keep you happy and satisfied with our services, we want you to know your Spade Technology team by first name, not as your "outsourced IT people"
Address current challenges
Help you to meet all of your goals and objectives
Our strategic business review starts with a thorough business update wherein we speak about top priorities, challenges you have been facing, and new goals you would like to reach, and how you rate the service you have received thus far. Remember, we are always looking for ways to improve our clients' experience with us. Then, we:
Provide a technology summary of what has been happening on your network, what we have done in terms of support – everything regarding your technology from the beginning to the present moment.
Offer strategic recommendations to help you stay up-to-date – offering ways to improve your current environment, such as upgrading outdated technologies, safeguarding against new threats, and more.
Spade Technology makes it our top priority to exceed your expectations – keeping your technology prepared for your current and future business needs. Call (508) 332-4849 or send us an email: info@spadetechnology.com.