CPA Firms Need Qualified IT Services
Technology has made the CPA's job easier, but while you may be an expert in accounting, you are probably not a tech specialist. A managed IT service company can give you the edge with their expertise and knowledge.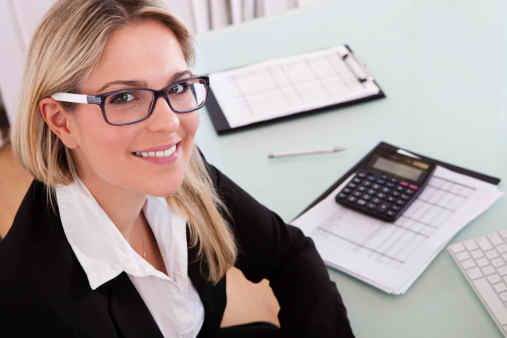 With increasing reliance on electronic data management systems, client portals, and email communications, the risk of hacking, misdirected data, or stolen information grows.
A breach in your organization can be costly in many ways.
Your client may hold you responsible for damages, such as lost business, exposure of trade secrets, and the expense of repairing the harm done. Keeping client information confidentiality is vital.
There also can be costs to comply with state and federal regulations. These can include credit monitoring services, forensic investigation, and penalties.
The reputation of you and your firm can suffer when there's a breach, and the trust you've worked so hard to build, along with the confidence your client has had in you, is shattered. It's expected that you will maintain strong security and confidentiality, and if there's a problem, it creates the impression your company is not taking care of the basics, and might be lax in other areas.
If you're attacked by malware, through emails or transferred data, it can infect your entire system. Not only that, it could spread to your client's network and infect them.
In addition to security breaches, system outages can hurt your firm's productivity, discourage your staff, and cause havoc with deadlines.
The best defense is a good offense, and stopping these problems before they start is a lot more effective than trying to fix them after they've happened. On-going security monitoring, customized solutions, and responsive support is a proactive way to avoid serious issues.
Not every IT service company has the knowledge of what CPA firms need in order to stand out as the best in their industry, but the right IT company can bring innovative solutions to manage cyber risks, increase staff efficiency, and create processes and systems that result in maximum productivity. Keeping track of the current requirements is an ongoing challenge, and an IT company that is familiar with the specifics can keep you compliant while you focus on your clients.
You want to partner with a company who understands the specific needs of CPA firms and can provide the appropriate solutions and security. Choosing the right IT team will protect your data and ensure your systems are functioning optimally to keep your firm and the clients safe and secure.
Spade Technology is the trusted choice when it comes to staying ahead of the latest information technology tips, tricks, and news. Contact us at (508) 332-4849 or send us an email at info@spadetechnology.com for more information.