Could Smart Watches Be The Next Hit In 2015?
Can You See Yourself Wearing A Fashionable SmartWatch This Year?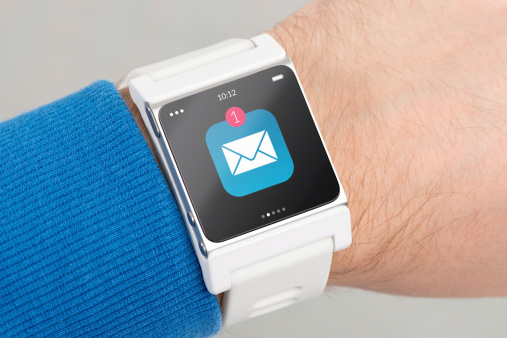 With their compact size, easy access and minimalist style, it looks like smart watches are heading towards being a new popularity trend, but is it safe to say that smart watches are the next big hit? Will they prove to be useful to professionals on the go and busy business owners, or are they just another fad that no one will remember this time next year?
With the growing need to stay connected to business at all times, modern professionals may actually want to keep their eyes on the new smart watches coming out.
To business owners, the smart watch is already beginning to prove a useful tool, as well as a practical fashion statement. There are many smart watches that are already in the market, such as the Pebble Steel and the LG G Watch R, and there are expected to be more coming to the market soon.
Projected to arrive early in 2015, Apple is releasing the Apple Watch, which has many features including the ability to sync with the iPhone. According to Apple, "It uses multiple technologies in conjunction with your iPhone to keep time within 50 milliseconds of the definitive global time standard." Although Apple is not the first to have created the watch, it will definitely push the market and gear social media towards this new device, which holds many reasons that people enjoy its use.
So why is the smart watch becoming such a popular item? There are several reasons:
Convenience. Imagine hearing a ping and glancing at your wrist instead of going through the same old routine of digging your smartphone out of your pocket, unlocking it, and scrolling through it just to see what the notification was.
Compact size. Smart watches are light on the wrist, and the screen is not any bigger than it should be to deliver notifications to you, have the time, and help you keep track of your health and fitness with exercise programs.
Simplicity. With the small size also comes a delightful way to interact with your contacts and all the necessary programs in a clean-cut, simple way.
According to Forbes magazine, "Smart watches are rapidly becoming the accessory to have, both for manufacturers and consumers." Will we see the rise of smart watches on the market and on the wrists of those in business and management? It certainly looks that way.
Looking to take advantage of smart watches and other mobile devices for your business? Contact Spade Technology at (508) 332-4849 or info@spadetechnology.com for all your Mansfield IT support needs. We'll help you invest in the right technology at the right price for the right reasons, so you stay ahead of modern trends and don't fall for any fads.