Could Email Security Concerns Drive a Fax Industry Revival?
With a rise in telecommuting, alongside ever-growing concerns about email security, such as the "sale" of nearly 200 million Yahoo email accounts on the dark web, as well as numerous other security breaches involving hacked and phished email accounts, the shaky ground on which email usability stands could give way to a resurgence in the use of fax services and revival of the fax industry. One might almost laugh, if sending hard (or "soft") faxes weren't so apt a retro alternative to the increasingly insecure email user. Yes, email communications have seen a great stepping-up in security protocols, via better encryption, multi-factor authorization and access controls, but consistently-occurring, huge hack-and-data-dumps involving many millions of people are driving many to return to the old fax machine and cloud-based or IP fax services.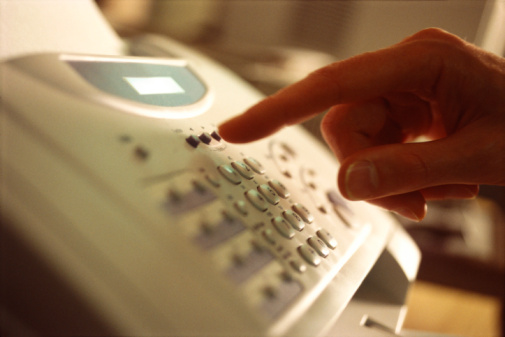 Faxing Benefits
Recent reports on fax usage show that faxes – particularly those utilizing fax over IP, or FoIP – are seeing a spike in usage in (not surprisingly) the high-risk industries being targeted by hackers and phishers: Healthcare, Finance, Government, and Education. Cloud faxing or online fax services seems a very apt idea in these times being increasingly menaced by ransomware. It seems IP faxing could, in effect, come to replace email as the favorite method of electronic communications of many. With a third-party IP fax services company overseeing security and data management, the prospect looks appealing to those using Outlook, Gmail, and especially Yahoo or Hotmail. (If there is anyone left still using the latter two.)
With cloud faxing, you can effectively plan ahead, using a cloud cost calculator, and project expenditures based on how many faxes you might send and receive, either quarterly or annually. There are also fax on-premises, or Fax over IP feature that allows you to fax directly from your iPad, iPhone, or other device. Surely, other IT service providers (such as Web-based fax services for small businesses) will catch on to this current trend away from email and towards (or reversion) to fax technology as a primary means of business communications. It may also strike a nice chord with those who relied on faxes for inter-office communications back in the day, and who find it to be like a long-ignored friend who's still there for them.
Drawbacks to the Fax
One of the biggest drawbacks to faxing is junk faxes. Spam filtering on email has grown to be very sophisticated, with many millions relying on its efficacy in weeding out the junk from the gems – unlike with faxing. A positive here is that spam faxes fall under the authority of the TCPA, or Telephone Consumer Protection Act, and violators have been known to pay up to $500 for each spam message sent via fax. Another drawback is the cost to be paid in ink toner cartridges needed for hard fax print-out, but the advantages of being able to divert at least some of your corporate communications to IP or cloud faxing will still draw many to faxing as opposed to using unsecured, vulnerable email servers.
Get Faxing IT solutions
If you have questions about getting cloud or IP faxing services for your home or company network, Spade Technology is a proven leader in providing managed IT services in Mansfield. Contact our expert IT staff at (508) 332-4849 or send us an info@spadetechnology.com if you have any concerns about Fax-over-IP or cloud faxing and fax security, and we will be happy to answer any and all your questions.