Cloud Storage: Is There Value?
A few ways to assess whether or not cloud computing is for you and your business.
Cloud storage can be an excellent perk that most businesses can benefit from. Thankfully, we're going to cover cloud computing and some of the perks it offers. With this being said, here's a look at cloud computing and the possible value it could have for your business.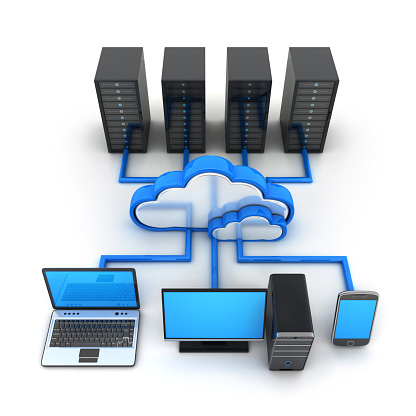 What Is Cloud Computing?
Cloud computing is a method of storing data online, as opposed to storing data on physical hard drive space. In addition to being easy to access for the user/business, cloud computing is an excellent method of backup in the event of an unforeseen circumstance, including fire or inclement weather. Being as fast and effective as physical hard drives, many businesses use cloud computing to store their data.
The Value In Cloud Computing
Cloud computing has many advantages regardless of the size of the business. Such perks it has to offer are:
There is No Need To Replace What You Have – Switching to cloud computing doesn't mean you've thrown away money on the systems you're currently operating with. You can easily build on what you have established with cloud computing and avoid making additional, potentially costly, upgrades.
Reduce Operation Costs – Cloud computing allows you to scale your storage on an as-needed basis. This means that you can keep your operation costs low and make your information easier to justify on the books. With costs being attributed to usage, it's easy to predict how much you'll cloud space you'll need.
Provides Agility – The more agile your business is, the more successful it can be. With cloud services being created to be self-provisioning and heavily automated, they allow businesses to scale what's needed for operation. The end result allows businesses to quickly respond to a customer's demand and utilize all space needed for operations, eliminating excess data space.
Portability – Given that cloud based information is stored online, it's incredibly portable. You can easily move your data between traditional computing software and cloud computing as often as you'd like without difficulty. The flexibility between these platforms allow businesses to get the best of both worlds when it comes to cloud computing and their traditional storage software.
Mobility – Cloud computing allows businesses to engage their employees from anywhere, given the mobility of the company's information, as it's stored in the cloud. When an employee receives the login credentials, they can work on the go and be more productive.