Beware: Data Backup Alone Won't Keep You Prepared for Disaster
Many unknowing consumers are now asking if they are able to stop paying for online backup because of disaster recovery technology. The answer to this question: A resounding NO!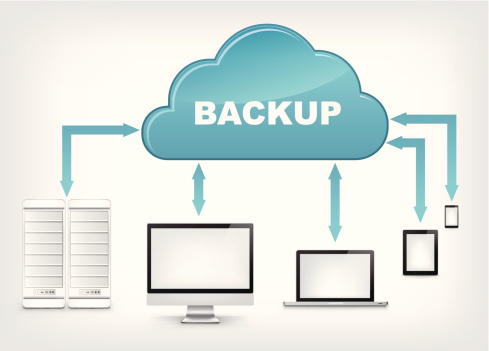 This topic can be somewhat confusing to customers who don't understand the difference between backup and disaster recovery.
Modern disaster recovery has changed considerably over the years and as technology becomes more advanced and easier to use, people tend to forget some of the basics, including the difference between backup and disaster recovery:
The Restore
Having a proper backup means that any file or series of files can be restored if they are subject to damage or deletion. Backups can be scheduled to run on daily, weekly, monthly and yearly intervals – meaning that users can easily go back in time to retrieve files and information should damage to the system occur. This is critical in business for retention of customer history and things of this nature.
Disasters
Disasters can present themselves in a wide range of ways, including minor hardware failure to complete destruction as a result of fire or flood. Minor disasters typically are dealt with by changing operations temporarily to manual processes or resorting to the use of spare equipment and restoring any files necessary from the backup.
More major disasters, however, important data can be restored using site recovery to bring a complete server and application environment online based off of hourly replica copies, which allows staff to utilize systems from any location that has internet connectivity.
Backup used to be a long process that took hours or even days to restore a file, and up until recent years, disaster recovery used to mean an incredibly lengthy and expensive process that could span weeks. Advances in technology mean this is no longer the case, now backup can be restored in mere minutes and disaster recovery can be executed in only hours.
Even with such drastic improvement, it is obvious that users would not want to wait hours for a disaster recovery when the necessary information can be simply restored so quickly.
Beware of the Implications That Come from Having One or the Other, Instead of Both
It is important to clearly understand the difference between backup and disaster recovery as they are two very different things, each with their own unique requirements and goals.
Spade Technology provides data backup and disaster recovery that keeps your company going. We manage all of your technology proactively so you're always able to work. Call (508) 332-4849 or email us: info@spadetechnology.com to learn more.